The painful journey through the dark tunnels of failure, despair, shame, and isolation, can turn the greatest optimist into the worst pessimist. Overtime, the experience swallows up our self-esteem and the passion for excellence. But no matter where you are right now, IF YOU CAN READ THIS, YOU CAN ACHIEVE ANYTHING!
Many years ago, I visited one of my Uncles and slept over. He was single, so I shared a bed with him. By 5:00 am my alarm rang and I just couldn't wake up. I felt disturbed and quickly turned it off.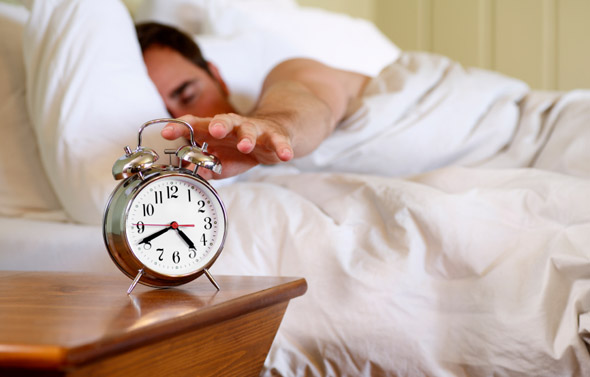 The next thing I heard was a heavy slap on my back, "Wake Up!"
I was startled and could scarcely differentiate the wake up call from a nightmare.
What I heard next was to change my life forever.
My uncle asked me, "Who set up the alarm on your phone?"
I mumbled, "I did"
He continued, "If you didn't want to obey it, why did you set up the alarm?"
Till date, I've not answered that question. But, I remember getting off the bed for the day ahead. At least, I can't bear receiving another slap.
We all have the Power to Dream
We all have the Power to Plan
We all have the Power to Achieve
LET ME ASK YOU
When you saw this topic, why did you click on the post?
Perhaps, you wanted to see what it was all about or You really needed some motivation, and you believe "This is it".
No matter what it was, you were right.
IF YOU CAN READ THIS, YOU CAN ACHIEVE ANYTHING!
ANYTHING!!!!!!!!
SO…
Here's the deal.
1. We Have Desires.
Whether they're called dreams, desires, aspirations or in a more practical sense, passions, there is something we all want.
Some people's dreams are clearer than others. You may have a vague idea of what you want, but you want something. This alone is one of your biggest assets – A dream.
You feel depressed and in despair because, your dreams and desires are not met.
We are called failures because of failed aspirations.
However, don't worry, we're on course. We can achieve anything.
2. We Can Make Plans.
So, just before my sleepy eyes and lazy bums attracted the fury of my Uncle's palms, I had set up an alarm for 5:00 am.
Why?
I HAD A PLAN
I was to get to my destination on time, and I had to wake up by 5:00 am.
The alarm, was part of the plan.
Why?
By my estimation, my early morning preparations would need some time, and 5:00 am was the perfect time. But I can't risk the chances of oversleeping, so I needed an alarm to wake me up.
You see,

We all plan in different ways.
You may not be an architect, so drawing a building plan for a house, may be impossible.
But if you needed to build a house right now, I guess your plan must include, beyond the finance and location, the services of an Architect and an Engineer.
NO MATTER WHERE YOU ARE IN LIFE, YOU CAN NAVIGATE TO YOUR DESIRED DESTINATION BY FOLLOWING A PLAN.
So, What's the Plan?
There you go. You have asked the right question.
Success and Failure are determined by the questions we ask.
IF YOU CAN ASK THE RIGHT QUESTIONS, YOU WILL HAVE THE RIGHT ANSWERS
IF YOU HAVE THE RIGHT ANSWERS, YOU WILL HAVE WHAT YOU WANT.
What must you do NOW! to get to your destination?
3. WE CAN PAY THE PRICE
Money, Time, and Services are important assets with which we can always use to get what we want.
When we walk into a store and see a product we want, unless there are price tags, we readily ask, "What's the Price?"
But when the deadline for achieving our desires is more important than the cost, our questions turn to demands.
"I will pay you this amount please, if…"
With deadlines, and utter determination, we can achieve anything.
God really has a sense of humour.
Sometimes, He wants to know how serious we are with our dreams and goals.
If we show commitment towards achieving our goals, God readily responds with ANSWERS!
I MEAN IT!
King Mesha of Moab sacrificed his oldest son who was the crown prince when he saw that he was loosing the battle to the Israel's allied forces and his kingdom would fall. There was a sudden turn around and the allied forces retreated, turning his defeat to victory (2 Kings 3:26-27)
Even Jesus had to break a divine order just to heed a Canaanite Woman's plea when she pressed on Him for the crumbs (Matt.15:26-27).
Or have you quickly forgotten that the Steve Jobs of Apple who practically laid the foundation for the 21st century telecommunication had to start all over again after he was fired from his company because of Corporate Bureaucracy?
Listen to his all-time Comeback Speech HERE
IF YOU WANT IT, SHOW THE WORLD HOW MUCH YOU WANT IT, AND YOU'LL HAVE IT!

---
Sometimes, You Just Have to Reinvent Yourself!
SO, LET'S GET TO BUSINESS
1. WHAT DO YOU WANT?
I once asked some of my friends what they wanted and they all said "Money".
Then I asked, "How Much?"
They just couldn't answer.
Your path to success begins with the clarity of your dreams, desires and aspirations.
You may have to sit down for a while. But make sure you are not getting up until you are clear on what you really want.
Put your career, relationships, business, family, health, finances, projects, academics and all other life aspirations to this test, and you will be amazed by what you really want.
2. WHAT IS THE PRICE OF YOUR DREAMS AND ASPIRATIONS?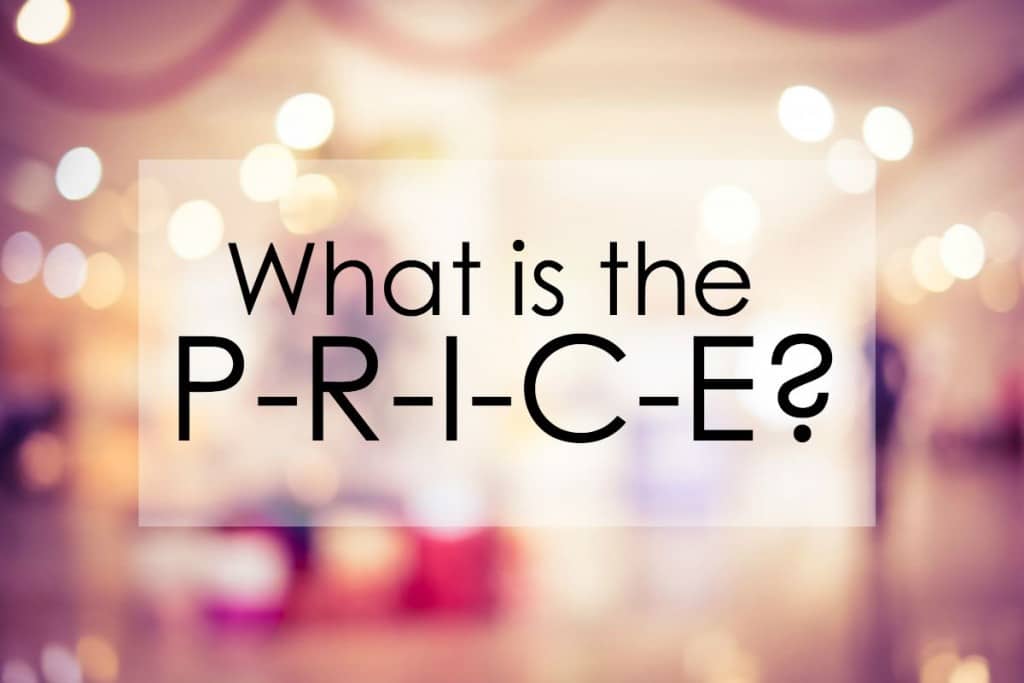 Beyond your dream is the price. You should be clear on this.
Do a research. Ask Questions and make comparisons.
If you need an 'A' in an examination, that's a great dream. But, you must know the price.
So,
WHAT MUST YOU KNOW TO BE ABLE TO WRITE AN EXAMINATION THAT WILL GIVE YOU AN 'A'?
IF YOU know this, then, YOU ARE CLOSER to achieving YOUR dreams.
3.
MAKE A PLAN
This is called Goal-Setting.

Be Inspired

Now you know what you want and the cost of getting what you want, what must you do now, daily, weekly, monthly or even in the next 10 years to achieve your dreams. This is your Goal!
Therefore, If you must:
Go back to School. 

Start all over Again!

Make the phone call.

Clear your table.

Register at the Gym.
Or Just pick up your pen.
What's important is that you have a clearly written plan that will help you move from where you are to where you want to be!
More so, Part of your plan should be to know who to partner with.
Get to know your limitations and the available help to overcome them.
More so, You achieve more when you focus on helping other people succeed.
4. FOLLOW THROUGH WITH YOUR PLAN
I have seen great dreams and aspirations crash simply because, the dreamer couldn't follow through.
They register at the Gym, but pull out after 2 weeks
They go back to school, but drop out
They start a relationship, but quit.
They get a new job, but fail to show up.
They set up alarms, but refuse to wake up :)!
I've been through this path, and I must say, it is the worst path you can follow.
Breaking your own plans will destroy our Self-Esteem and Self-Confidence.
You will soon be your own enemy when you remind yourself of how many times you quit on a right path.
So, SHOW UP DAILY and…
5. KEEP MOVING FORWARD!
Having a passion, a price, a plan, and a path to follow, does not mean you will not meet challenges.
You could fail, but do not quit.
You could make mistakes but correct them.
You could meet disappointments, but step over them
No matter what happens,
KEEP MOVING FORWARD!
We are all "Works in progress".
We all have battles to fight.
But Successful People are those who have refused their battles to hinder them from lifting the trophy. 
Fight if you must, but Win the War.
I am here to share your story, and make sure you end in victory.
Feel free to leave a comment, share your thoughts and get in touch.
I am certain, you can turn your pains to gain. Let's spread the love and share this with a friend.
I wish you all the very best…See you at the Top!
Cheers!
Nnanna.

Follow @frompaintogain